Who is Jennifer Cunningham?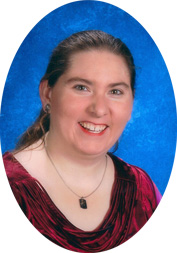 My name is Jennifer Cunningham. I am a professor at San Jacinto College, South Campus where I teach United States history to undergraduate students. My primary courses that I teach is "United States History Before 1877" and "United States History After 1877" which are consider foundational courses for most students' degree plans.
I attended Alvin Community College as a student for the first time in August 1998. I also was employed by the administration office of the college as a student assistant the same semester. Furthermore, I also worked for a variety of departments including the media center taking photos for the college activities and the marketing department which I helped distribute schedules throughout the community. Working part time in these departments and attending classes as a full time student, I graduated with my associated degree from Alvin Community College in May 2000. However, I continued my education and my employment at Alvin Community College for an additional year to receive extra courses that helped me specifically in my major.
I transferred to University of Houston – Clear Lake as a student in August 2001. My focus was biological science with emphasis on pre medical foundational courses. While attending University of Houston – Clear Lake, I begin to substitute teach in local public school districts. As I continued to take courses in biology, I realized the depth of how much I loved teaching. With much thought and research on a variety of things, I changed my focus from medical school to education. I earned my bachelor degree in biological science from University of Houston – Clear Lake in December 2003. I continued my education progress by attending University of Houston – Clear Lake in the educational realm with an emphasis on secondary education.

I took more than 30 hours of college courses at University of Houston – Clear Lake to help prepare me to teach students at the secondary level. In addition, I have completed all requirements of Region IV including courses, internship and passing state test. I have received a standard teaching certification in life science, 8th-12th grade.
As I attended and completed my educational courses, I also pursue a master degree from University of Houston – Clear Lake. After looking at my personal interest, I followed my desire and passion for historical events. I earned more than 30 hours of graduate level history courses which ranged from United States, European, Latin America and courses emphases on women's history. The main focus of my studies relayed heavy on United States and women's history. I graduated with a master degree in History in May 2006.
Professionally, I have worked in school districts throughout the area as a substitute teacher for several years with a focus on working with high school students. In 2005-2006, I taught full time as a 9th and 10th grade science teacher for Channelview ISD. The following school year, I transferred to Clear Creek ISD which I served as a biology and food science teacher from 2006-2012. In the 2012-2013 school year, I started to teaching biology to 9th graders at Pasadena Memorial in Pasadena ISD. I am currently employed there.

With pride, I was honored to work for Alvin Community College again as a part time history professor in the fall of 2007. It gave me great pleasure to be able to work as a professor at the college that I first attended over 10 years ago. While working for Alvin Community College, I taught at the main branch in Alvin, the Pearland branch (PCC) and the Manvel branch.
With great pride, I branched out in Fall of 2009 and joined the highly recognized and respected San Jacinto College System. The San Jacinto College - South Campus is providing a large selection of courses for students, booming with new technology, advance training and overwhelming support for staff and students. The San Jacinto College system has made commitment to providing an opportunity for students to achieve success and has launched it's QEP program (Quality Enhancement Plan). San Jacinto College encourages students to read the information in books and apply it to life. The QEP motto is "It's in the Book!" It gives me great pride to be a part the encouragement of students so they can become well equipped for the future.
I strive to give students an opportunity to become successful in anything they try. I have offer positive feedback and support to students who reach for the stars. I believe students can and will make a difference in our future society and I believe that it is my role and my privilege to not only support but to open the doors for opportunities for students. Over the last few years, I have taken a stand and encourage students of today to be leaders of tomorrow.